Choreographer Spotlight: Coriana Farinella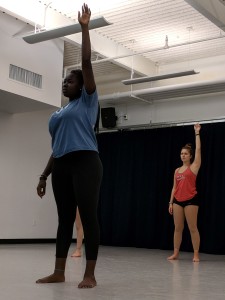 How many years have you been in the company?
"I have been in the company ever since I was in the 6th grade. That makes this year my 7th year in the company."
How many years have you been choreographing?
"I have been choreographing for 4 years."
What inspired you this year in your creative process?
"This year the concept for my piece is "fear of the unknown." I developed this idea because of the point in my life I am currently at. I am in a place where my future is no longer planned out, and it is up to me to make decisions on where I want to go. For me, this is a scary experience because I want to be able to decide and have an endless supply of options for my life, but I know that, that mentality is extremely unrealistic."
How does your piece relate to the concert "true you"?
"My piece relates to the "true you," because what is more raw and real than all of our fears and insecurities."