Choreographer: Annie Supina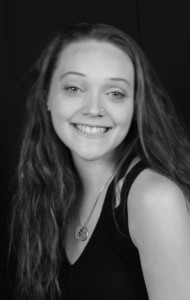 How many years have you been in the Company?
" I have been in the company for 5 years."
How many years have you been choreographing?
"This is my third year choreographing."
What inspired you this year in your creative process?
"For the past few years I've created pieces that were serious and for my final year I wanted to create something more up beat and positive. My concept is about how certain people and things can make really hard situations feel less intense and those are the things that I consider home" 
How does your concept for your piece relate to the concept "true you"?
"My piece relates to "true you" because everyone has something they consider "home" whether it happens to be a person, place, or thing."