Choreographer– Libby Geisler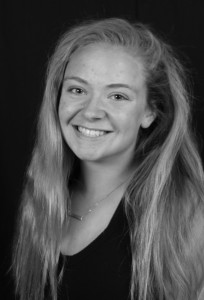 How many years have you been in the Company?
" I have been in the company for 7 years."
How many years have you been choreographing?
"This is my forth year choreographing."
What inspired you this year in your creative process?
"When I choreographed in the past, my pieces always had a strong concept behind the movement. However, this year I decided to create a movement for movement's sake inspired piece, although the tone of the music drives accents in the movement." 
How does your concept for your piece relate to the concept "true you"?
"My piece relates to the theme the "true you" because it challenges the past me and choreography I have created. This piece shows a different side of my creativity which connects to finding my true self. "