Choreographer Spotlight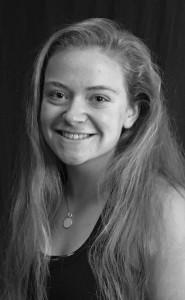 Libby Geisler
How many years have you been in the company?
I have been in the company for eight years.
How many years have you been choreographing?
I have been choreographing for 6 years.
What inspired you this year in your creative process?
This year I focused on working in collaboration with my dancers to create this piece. I wanted to include choreography that my dancers enjoyed doing so that they could connect emotionally and physically to the dance. This process helped me to become a better choreographer by listening to my cast as well as it helped me to become a better dancer.
How does your piece relate to the concert "Moving Forward"?
This piece relates to "Moving Forward" because by working together to create this piece we were able to reach the goal of making something beautiful. Sometimes you can not move forward on your own so you need people to help and assist you and this piece is an example of that!