Choreographer Spotlight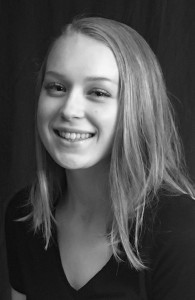 Katie Morse
How many years have you been in the company?
I have been in the company for 3 years.
How many years have you been choreographing?
This is my first year choreographing.
What inspired you this year in your creative process?
My choreography this year was inspired by real life events and what I was going through. I wanted to create a piece that I could truly relate to.
How does your piece relate to the concert "Moving Forward"?
My piece is about making life decisions and what you're willing to risk to achieve your goals. This relates to "Moving Forward" by moving forward in life by making or not making those decisions.