Choreographer Spotlight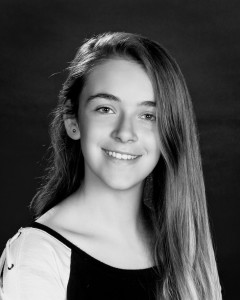 Arina Hagist
How many years have you been in the company?
I have been in the company for two years.
How many years have you been choreographing?
This is my first year choreographing.
What inspired you this year in your creative process?
My choreography this year was inspired by something that happened to me a couple years back and how hard it was to deal with.
How does your piece relate to the concert "Moving Forward"?
My piece relates to the theme moving forward because to move forward in life you have to forget what's in your past and learn from it so you can do better in life.