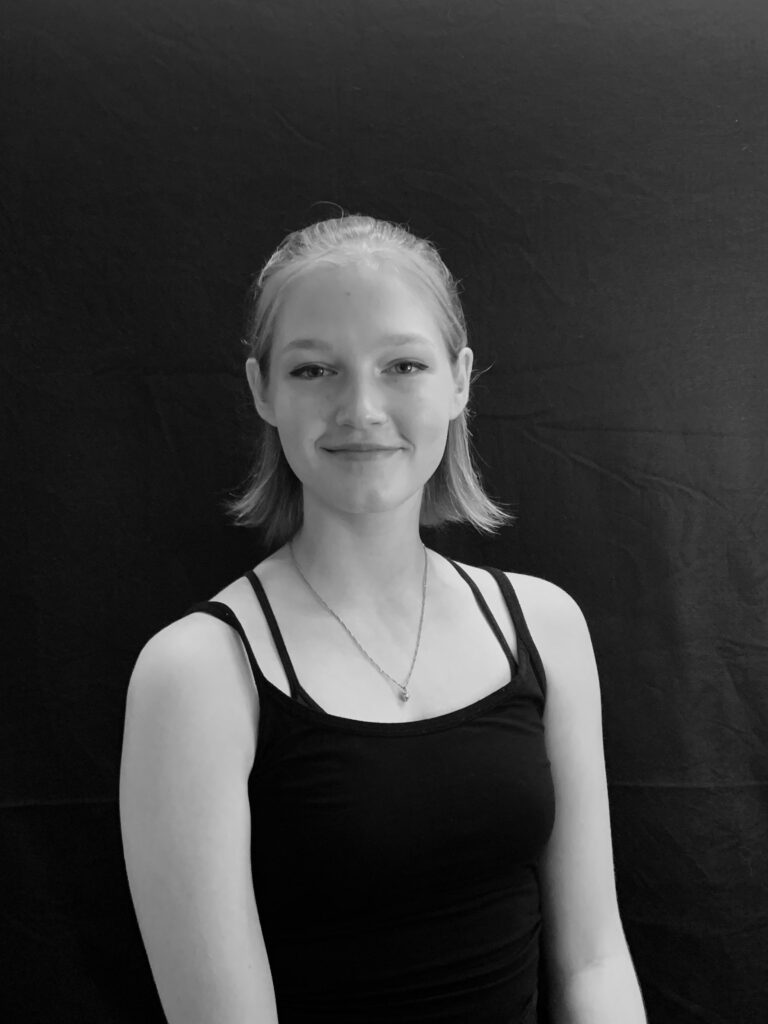 Juliet Pia
How many years have you been in the company?
I have been in the company for 6 years!
How many years have you been choreographing?
This is my 4th year choreographing.
What is your dance about this year?
My dance is about feeling like you are being forced to do something everyday, and you want escape but can't.
How have COVID restrictions affected your choreography? If any?
I do a lot of partnering usually, in my dances, so I needed to learn to get around that.
Does your choreography connect with our theme? "Moving together while being apart."
It does connect to the theme a little but as my dancers are apart during my piece. I had to adapt, and learn how to make the piece interesting while keeping all of my dancers apart.