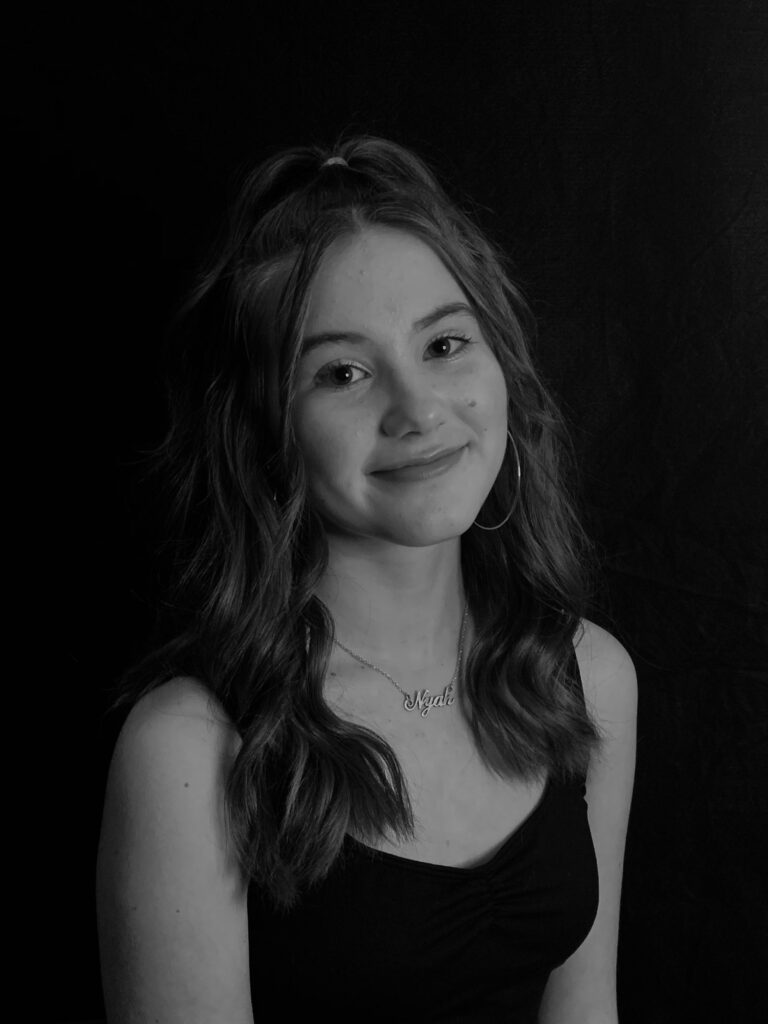 Nyah Nevins
How many years have you been in the company?
This is my sixth year in the company!
How many years have you been choreographing?
This is my third year choreographing!
What is your dance about this year?
My dance this year is in memory of my grandmother, who passed away due to COVID-19. This dance represents our relationship that still continues after she is gone.
How have COVID restrictions affected your choreography? If any?
It doesn't really affect my choreography because I wasn't going to do any partner work. One dancer, MaryKate, represents my grandmother from heaven and the the younger dancer, Adelaide, is just feeling her presence as she gets watched over. My grandmother is like my guardian angel.
Does your choreography connect with our theme? "Moving together while being apart."
Yes it does, because my grandma and I are moving together but in separate places, her in heaven and me on earth.
I hope you enjoy!