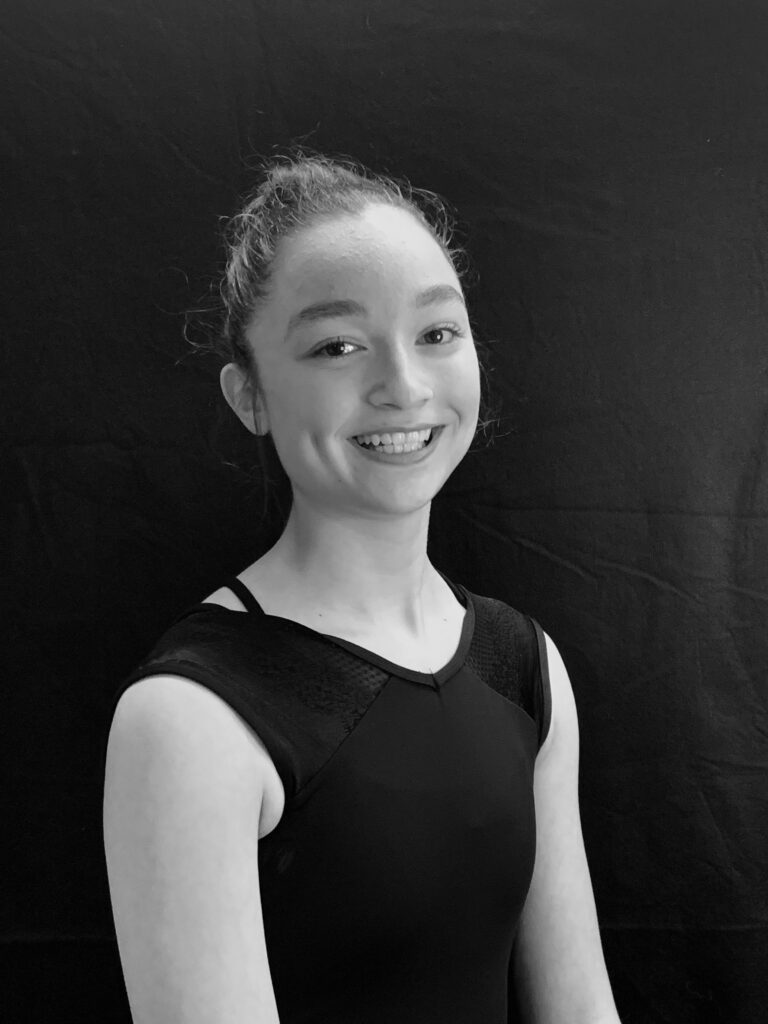 Eliza Crook
How many years have you been in the company?
I have been in the company for 3 years.
How many year have you been choreographing?
This is my second year choreographing.
What is your piece about this year?
This year my piece is about how we all have that one person in our life that picks up us when we are down and replace a frown with a smile
How have COVID-19 restrictions affected your choreography?
COVID-19 has played a huge role in my choreography this year. In my piece, I was really looking forward to exploring more weight sharing and partner work. With the new restrictions, I had to find a way to show the connection between two people without actual connection.
How does your choreography connect to our theme? "Moving together while being apart"?
My piece does connect to this years theme. The two dancers are moving forward together with there friendship without being able to physically be there for each other. Eye contact has become a huge part in my choreography. It is showing us that they still care for each other and are still there for each other without touching.