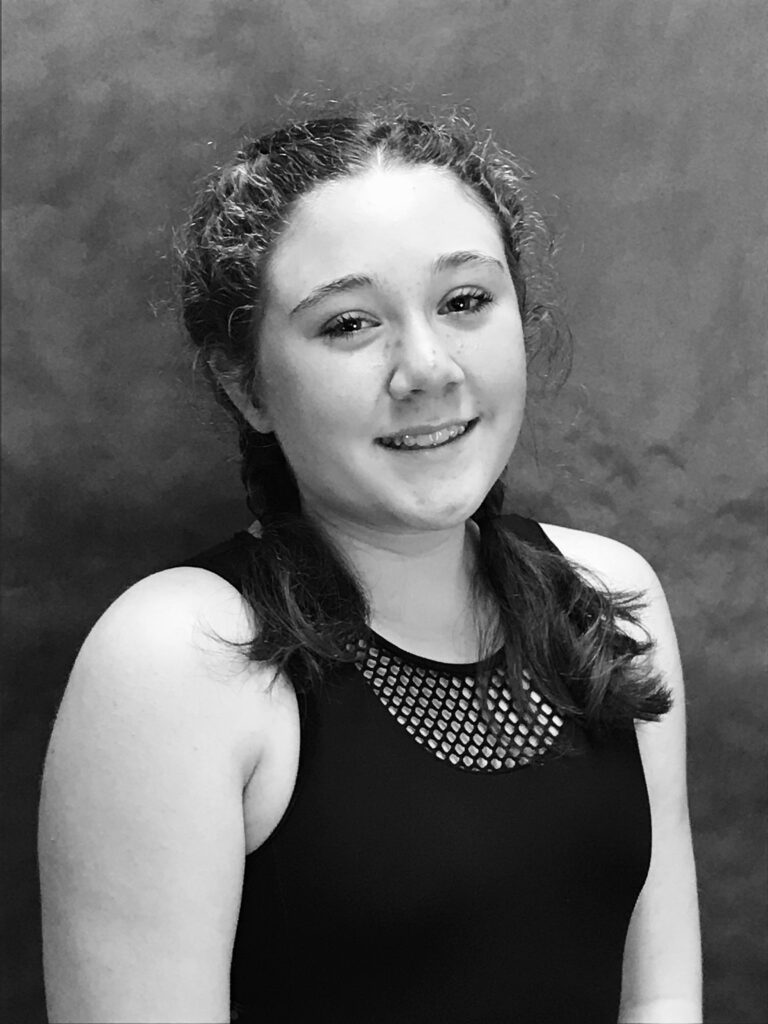 Gretchen Kelly
How many years have you been in the company?
I have been in the company for 3 years!
How many years have you been choreographing?
This is my first year choreographing.
What is your piece about this year?
This year my piece is about how people can experience waves of emotion.
How does your choreography connect to our theme? "Lost and Found"?
My piece relates to the theme "Lost and Found" because when you connect to someone, you feel found, because they listen to you and understand what your going though. My piece emphasizes the feeling of being lost and not connecting with others.