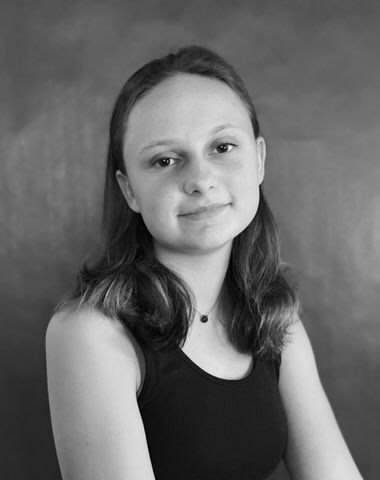 Juliana Balsewicz
1. How many years have you been in the company?
This is my 5th year in the company.
2. How many years have you been choreographing for Figments?
This is my 3rd year choreographing.
3. What is the concept of your dance this year?
My piece this year demonstrates when people tell you to be like everyone else, but you love what you see in the mirror. Realizing that the only opinion that matters is your own.
4. How can the process of developing a figment of imagination into reality, aid you in the future?
In the future, developing a figment of my imagination into a reality can benefit me with being more creative, which is an important part of my life. My imagination has grown because of Figments Youth Dance Ensemble, and I hope the same for everyone else in the company.