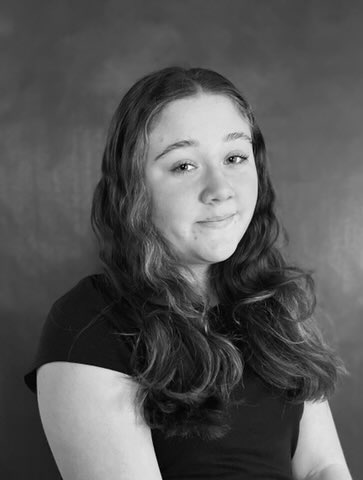 Gretchen Kelly
1. How many years have you been in the company?
I've been in the company for 4 years.
2. How many years have you been choreographing for Figments?
 This is my second year choregraphing.
3. What is the concept of your dance this year?
My piece is about the remembering the good moments of your life and how they need to be cherished. These moments stay with you and give you happiness and hope when things get harder. They are something that you can hold on to and bring you happiness when you need it. 
4. How can the process of developing a figment of imagination into reality, aid you in the future?
The process gives you a chance to grow and develop your ideas. It teaches you that sometimes you have to fail before you reach your ultimate goal.